If you are here, that means you are interested in a position with us this summer! We are looking forward to your application!
Please note that our staff to camper ratio is an essential part of what sets our campers up for success, and being there on a camper's last day is just as important as being there to welcome them at drop off. Due to the importance of this aspect of our program, Starfish requires all hired staff to make the full-season commitment.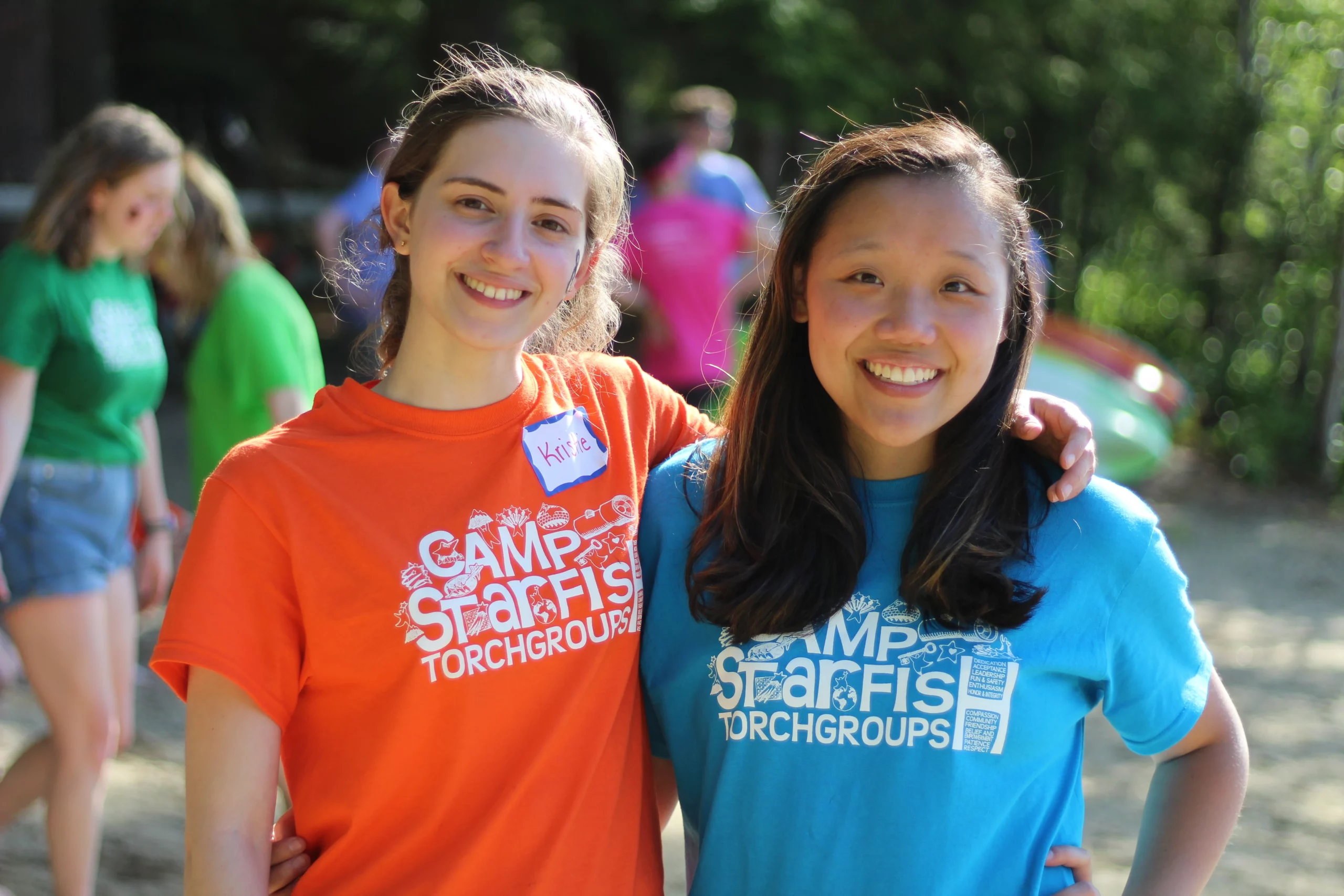 2023 Salary, Bonus & Benefits
Housing, Meals, Laundry & WiFi
All room, board, and laundry is provided to staff free of charge. You'll have a space to sleep, storage for your clothing and belongings, and meals and snacks each day. We send laundry out to a professional service weekly and it comes back to you folded and clean – all you have to provide is the laundry bag! You'll also have access to high speed WiFi, usable in staff spaces.
Paid Time Off (Daily & Weekly)
You receive time off each day as well as a portion of time each night after kids are in bed. You also receive days off which you can use to relax and recharge. There is a staff-only area on camp where you can take a nap, get WiFi access, have a snack, and just enjoy your downtime away from the hustle and bustle of camp.
Appreciation & (more) Support
We know how hard our staff members work as a lot of our leadership and director team has been in your shoes! We want you to know how much we appreciate all you do for starfish and our campers! We know you'll enjoy the staff appreciation events our Director of Staff Experience and their team puts on.
In addition, our supportive, welcoming camp community makes it feel like you're working with friends – which is how work should be! And, if you're having a hard day or need to talk things out, we have a great staff support system in place, up to and including access to a Licensed Clinical Social Worker. We're committed to making sure you are taken care of while you're with us!
Staff Transportation
We offer all staff free transportation to and from camp at the beginning and end of the summer from our closest city: Boston, MA. Additionally, we help those who don't have a car on site with access to delivery services, curbside pickups from local shopping, and rides to places on your time off.
Salary & "Boosts" (Bonuses)
Our pay scale is structured so you can see what you'll be making, based on your qualifications, tenure at camp, skills, and even your ability to recruit friends to work with you (referral bonuses).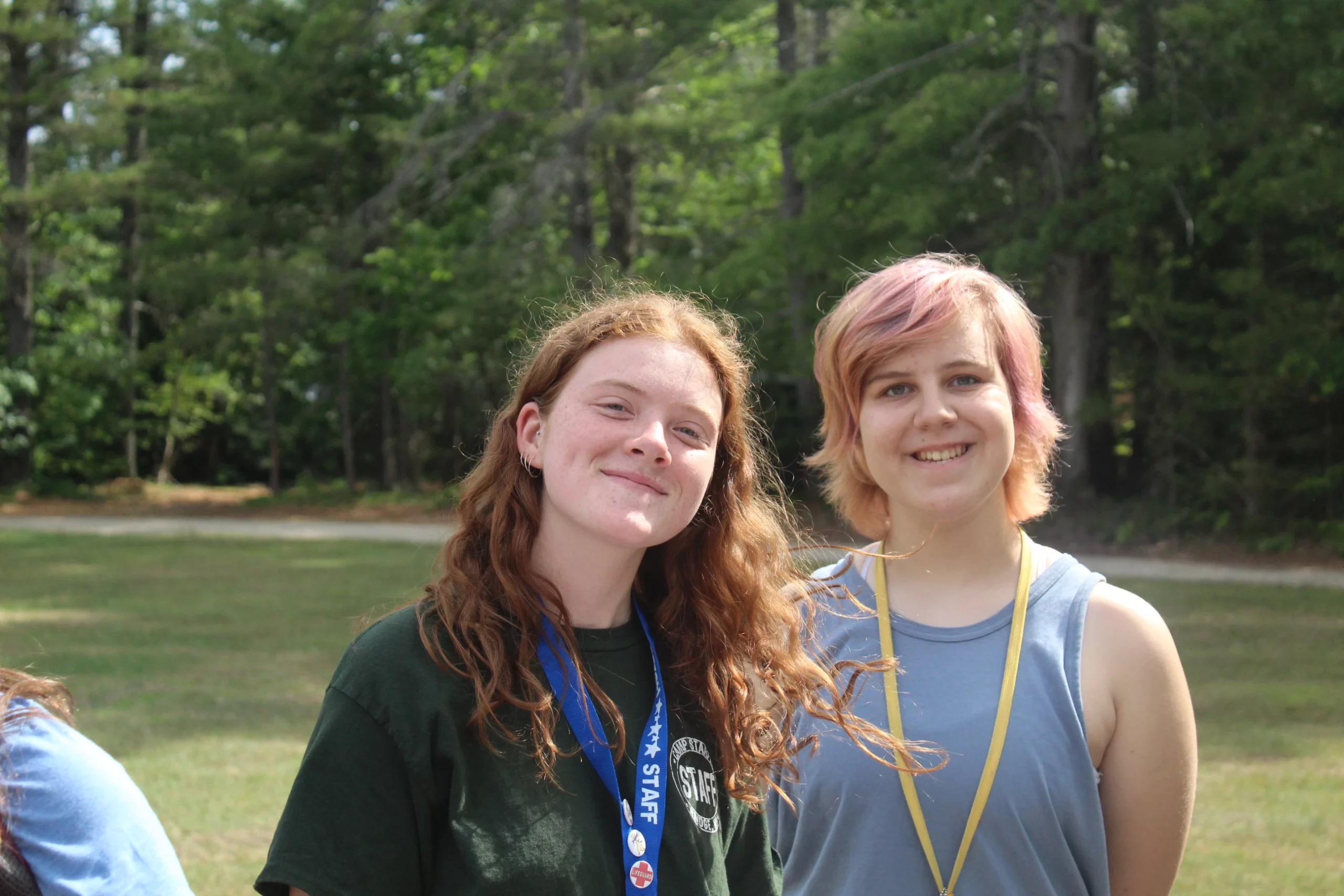 Dates
Before applying to Starfish, you should be willing to commit the full length of our summer season, which is approximately 10 weeks.This is vital to our staffing model to maintain our 1:1 ratio. Also, because we're a small camp, we hire only the staff we need for the summer. Each person's role is therefore incredibly important to the success of our team and to ensuring that camp runs safely and is fun for all.
Please reference the dates below to see if camp will work with your schedule!
*These dates include paid time off during training as well as during the sessions.
| | |
| --- | --- |
| Date | Event |
| May 24, 2023 | Administrator Arrivals |
| June 7, 2023 | Lifeguard & Support Staff Arrivals |
| June 8, 2023 | Program & Lead Specialist Arrivals |
| June 10, 2023 | International/Far Traveling Staff Arrival |
| June 11, 2023 | Remaining Staff Arrival; All-Staff Training Starts! |
| August 19, 2023 | Departure for nearby Staff not contracted for Respite Week |
| August 20, 2023 | Departure for far traveling staff who is using starfish transportation and are not contracted for Respite week |
| August 25, 2023 | Respite Staff Departure |