Looking for some extra camp at the end of the summer? Our August Bonus Week is a great chance to have s'more fun with the summer staff and friends from summer sessions!
Bonus week is chock full of activities, fun and friends. We maintain our focus on using the Tools and Keys, and our staff-to-camper ratio remains 1:1, though our structure is slightly more relaxed compared with our typical summer camp day. Just like at camp, there are no electronics and the focus is on spending time with others, enjoying the opportunity to be outdoors and having fun at camp. During respite programs, we do not have formalized instruction (such as swim lessons, individual goals, or TagUp).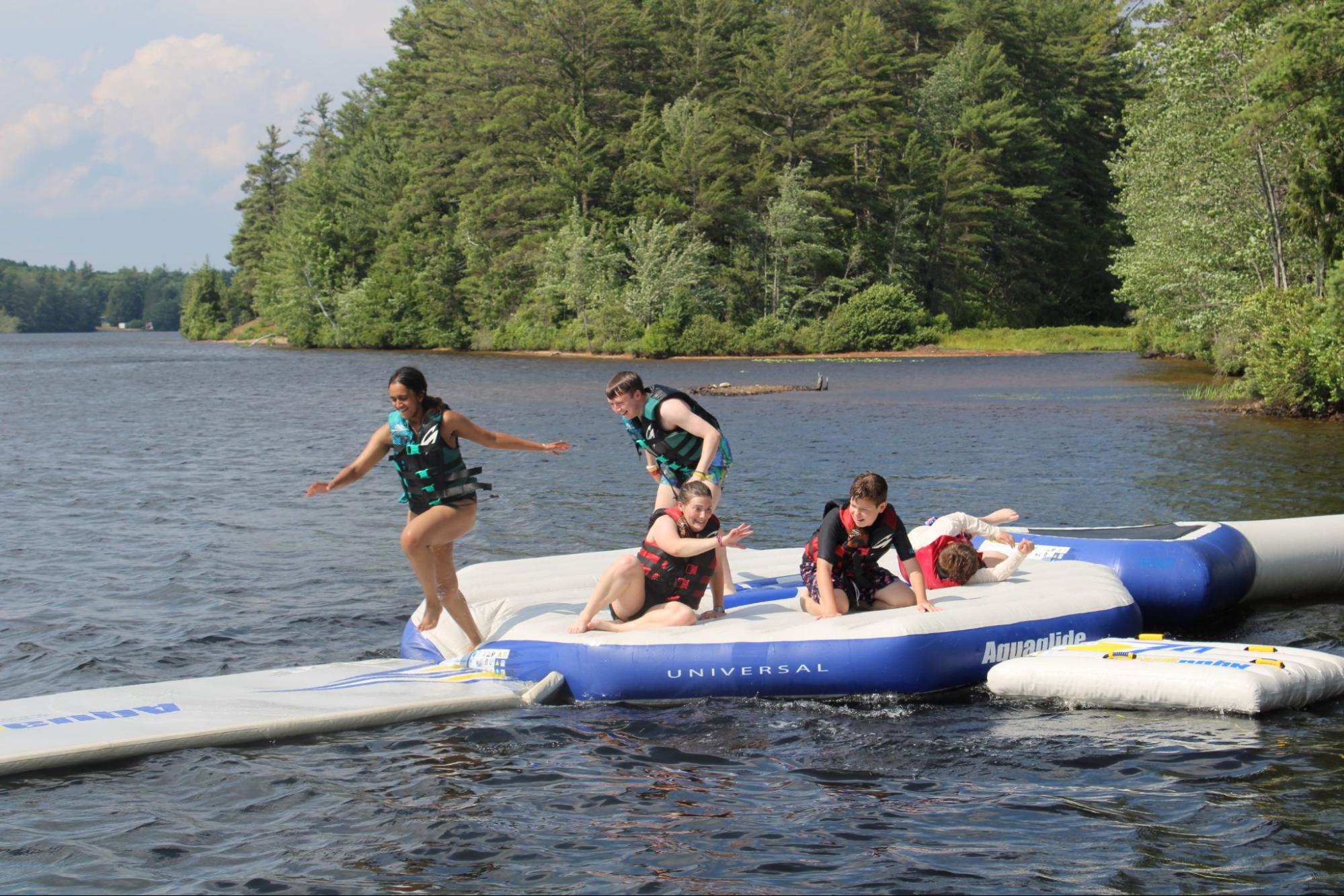 Campers choose activities in real time based on what they feel like trying next. Plenty of free swim and beach time is on the schedule, as is a trip to Canobie Lake Park for a day of rides and waterslides. Campers may choose to go off-camp on hikes, enjoy motor boat rides on the lake, kayak out to Blueberry Island, and even search for treasure in our full-camp Gold Rush. Campers may also choose quieter pursuits like crafts, Book Nook time, or cards. During Bonus Week, we encourage campers to participate and enjoy themselves, and there are always plenty of alternative activity or low-key relaxation choices available.
"He LOVED camp. When I asked him how it was on a scale of 1-10 he said 120."
– Parent of August Bonus Week Camper