The TIDES Vista program has been specifically designed to address areas of transitional planning for young adults including independent living, community participation, interpersonal interactions and self-advocacy. The program is aptly named as participants are looking out at the view of their future and setting their sights on new horizons.
Participants live in dorm-style accommodations with multiple roommates. Advisors are housed in the building, but not in the room, and are present to provide guidance, instruction and supervision, to ensure safety, and to encourage their success in the program. In addition to leading the daily life skills curriculum, Advisors also help participants build their daily schedule and encourage them to choose activities that offer a good balance of active, social, recreational, and new challenges; like many of our other programs, participants still have daily opportunities for swimming, boating, and enjoying campfires and special events on camp.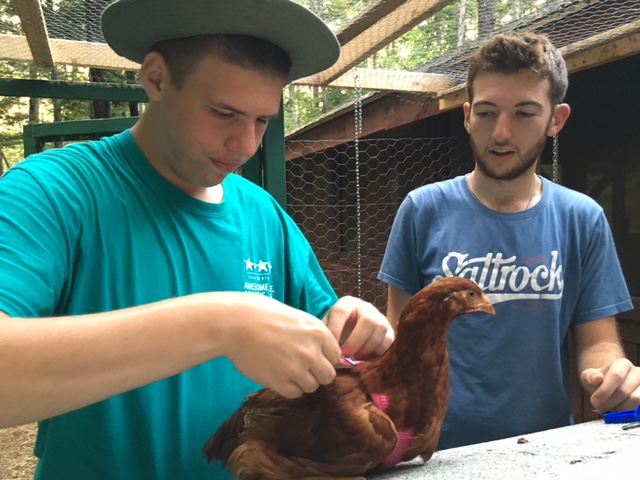 All Vista participants have the opportunity to plan, shop for and cook community meals several times weekly. Participants may bring electronics such as music and e-readers which may be accessed at specific times of day as appropriate. Young adults do not have to be prior attendees of Camp Starfish to enroll in Vista. However, they must be able and willing to: participate safely and appropriately within a 1:3 ratio, to join in with group activities, communicate verbally, and tend to their own self-care for eating, toileting, showering, and dressing.
"He felt comfortable from the very beginning. He made a friend he is in regular contact with from camp, and I have seen maturity since he has come home. Thank you for the TIDES program – it is greatly needed!"
– Parent of TIDES Vista Camper